PPD Zagreb's win in derby of the round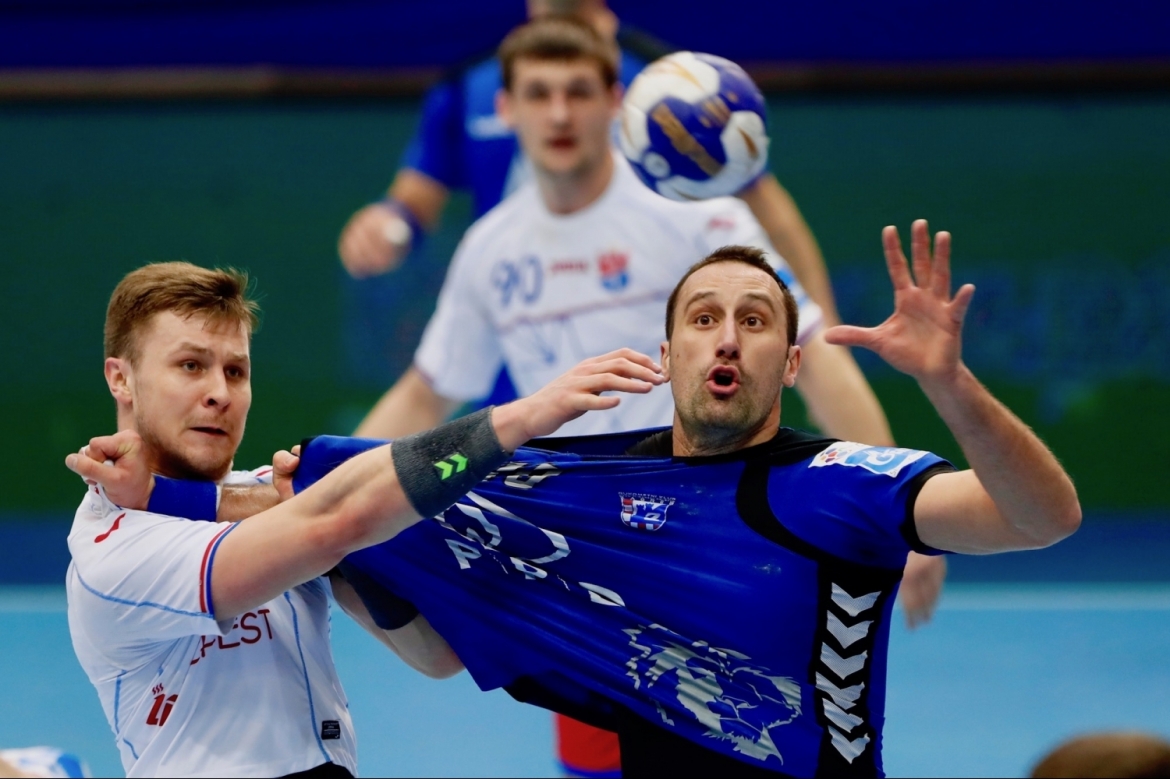 In the final round of SEHA - Gazprom League's regular season PPD Zagreb celebrated a 27:24 win over heavily weakened Belarusian champions Meshkov Brest. Zlatko Saracevic and his players already know they'll in SEHA F4 semis meet Celje Pivovarna Lasko and Meshkov Brest will on the other hand face off against reigning champions Vardar Skopje.
Although they came to Zagreb missing a lot of their first-team players Meshkov opened the match better playing with much more confidence on the attacking side of the court but also with remarkable, today birthday boy, Ivan Pesic backing them up with seven saves in the first half.
Zlatko Saracevic and his players were simply unable to stop them in their tracks in opening 15 minutes with guests enlarging the gap to five (5:10). However, with Petar Medic and Domagoj Pavlovic, attack started functioning way better in the second part of the first and 'Lions' narrowed the gap to only two until the half time. Arian Jovic also delivered in that period shining with six saves putting icing on the cake of a quality first-half performance with a last-second 7-meter shot save.
Things were working quite better for hosts in the beginning of the seconds on both sides of the court and in only ten minutes they managed to turn the scoreboard upside down taking a two-goal lead (18:16). Domagoj Pavlovic was once again orchestrating PPD Zagreb' attack in a great way and as guests obviously started losing strength, playing with almost the same lineup throughout the full course of the match, it became clear PPD Zagreb are going to end the regular season victoriously. Igor Vori finished the match with five goals while on the other side Aleh Astrashapkin netted six for Meshkov. Ivan Pesic had 11 saves.