Tatran willing to keep up with solid performances as Steaua come to visit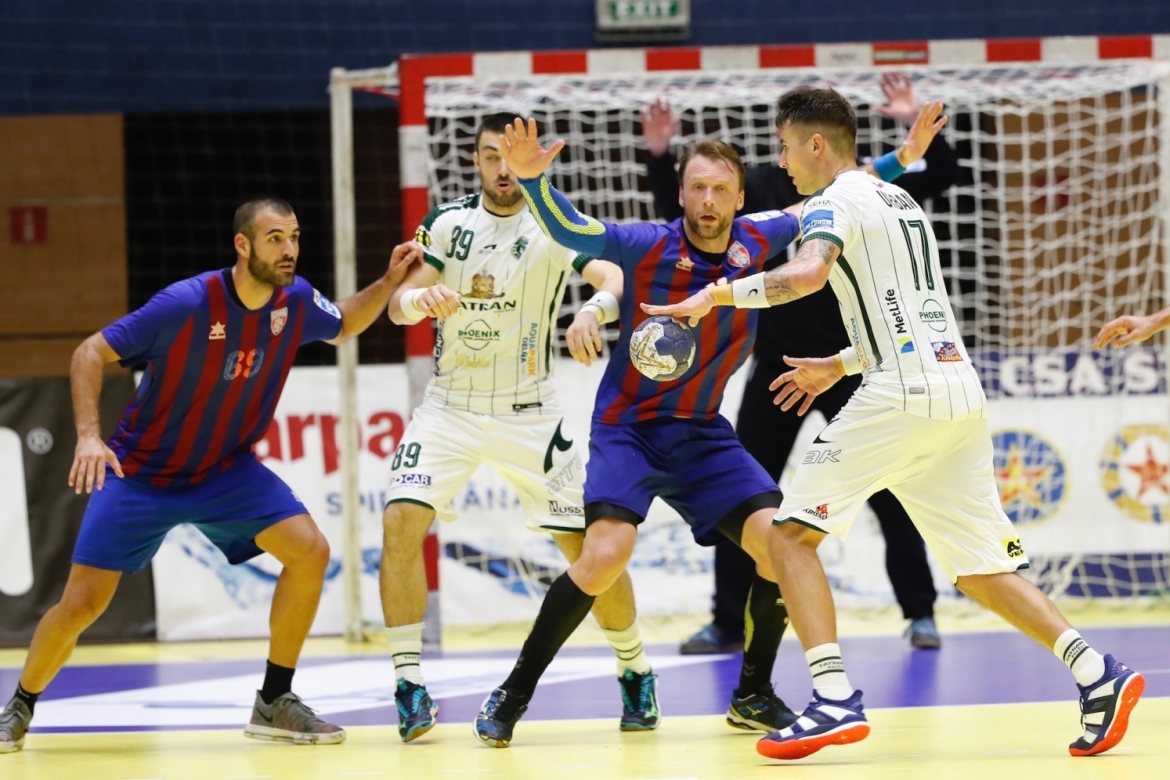 Tatran Presov and Steaua Bucuresti are opening SEHA - Gazprom League Round 10 with an encounter scheduled for Monday (17.30 CET) in Presov, Slovakia. Both teams are still actively in race for final tournament tickets which means we're definitely up to a great one. Tatran are doing a bit better so far and will most definitely look to build on last round's dominant performance and victory against PPD Zagreb. Steaua are on the other side struggling when playing away from home so far but have already this season proved they know how to defeat coach Slavko Goluza and his players so make sure to tune in and see whether Tatran Presov will manage to get their revenge or will Romanians prove to be a real problem for multiple Slovak champions!
Slavko Goluza, Tatran Presov coach:
We have a lot of respect for Steaua and are aware we're up to a tough one on Monday. Schedule we're dealing with at the moment is quite tough and we don't have much time for practices which is why we're doing our best analyzing our performances and trying to talk through what we're doing wrong in order to eventually improve it. We'll try to be more patient and focused on offense and I believe our fans will be there to support us in what surely won't be an easy match.
Oliver Rábek, Tatran Presov player:
Coach did his best trying to rotate the team on Saturday against Metalurg in order for us to be able to start this match with all of our players rested and ready. This is an important match for us and we'll surely give our best, especially because we're playing at home. Our goal for the season in the reach Final4 tournament and we'll do everything we can to achieve that.
Ovidiu Mihăilă, Steaua Bucuresti coach:
We won't be under too much pressure in this one, especially playing against an extremely powerful team like Tatran Presov filled with quality players. I believe we're doing great so far in our rookie season in the competition promoting Romanian handball in the best possible way. We have some players coming back after recovering from injuries and we'll try to bring them back into the rotation slowly starting from this match.
Gabriel Florea, Steaua Bucuresti player:
Tough month is ahead of us with eight matches in only 17 days in all competitions. By that, we're also dealing with some injuries which won't make things any easier but our goal remains the same – to improve from match to match. We've already managed to defeat Tatran in Bucharest and it's clear they'll be motivated to get their revenge which is why I believe we're poised for an interesting match.