Kojadinovic ahead of Vardar 1961: ''I believe we have what it takes to win!''
27.02.2023.

•

SEHA - Gazprom League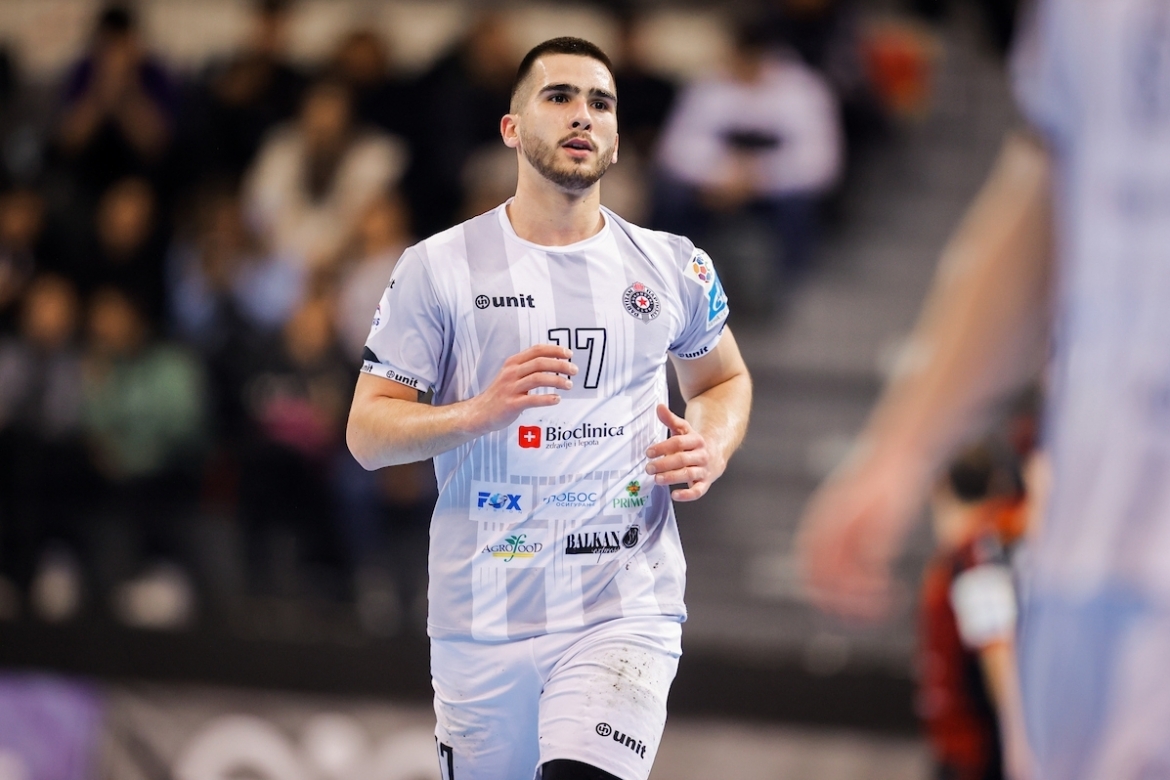 After Vardar 1961 managed to defeat Partizan at home earlier this season (31:26), it is now time for the five-time champs from Skopje to travel to Serbia and face off against this young Partizan team that's full of potential. The match is scheduled for Tuesday, 18.00 CET.

After the match in Skopje, both teams have taken the time to work on all the little things and aspects of the game improving their overall performance which is why both coaches feel like their teams are in a much better shape now than they were almost a month ago. The only SEHA – Gazprom League match that was played between the two teams in Belgrade is now already almost ten years behind us. In it, Vardar managed to secure a narrow 27:28 win which means the 'Black&Whites' will surely be motivated not only to take revenge for the loss in Skopje but also to defeat Macedonian Vardar for the first time ever. On the other hand, win in Belgrade would solidify Vardar's position in the standings, especially after that win over Tatran Presov in the last round.
Will we see Partizan's first triumph over the 'Red&Blacks' in what will surely be an incredible atmosphere in Belgrade, or will Vardar's experience once again prove to be the key? The match is scheduled for Tuesday (18.00 CET), and will be broadcasted live on RTS 2 (Serbia), MRT3 (North Macedonia), MAXSport 2 (Croatia), Sport TV 1 (Slovenia), and Belarus 5 Internet Channel (Belarus).

Dario Krzelj, Partizan coach:
I expect my team not to make the mistakes they were making in the last game against Vardar, and prove that they can compete against everyone. I'm happy about the opportunity to play the two-time EHF Champions League winners in front of our fans and I believe the atmosphere will be extraordinary.
Uros Kojadinovic, Partizan player:
After our defeat in Skopje, we've played some really great matches in our national championship. Now, our goal is to prove everyone that we can beat one of the biggest teams in Europe. We fought bravely in Skopje but our inexperienced proved to be they key. In case we manage to make some changes in this one, I'm confident that we can win on Tuesday. I expect a really great atmosphere as well with this being somewhat of a holiday for all the handball fans.

Vlado Nedanovski, Vardar 1961 coach:
This match is surely going to be different than the one we've played in Skopje about a month ago. Partizan has a realy good, young team that is playing well on home court. In Skopje they were a bit under the impression of the atmosphere and that surely won't be the case in Belgrade. Our goal will be to win the game regardless. We won't be able to count on Milan Lazarevski, Borko Ristovski, Andrej Dobrković and Mario Stojanovski in this one. What I'm happy about is the fact that we are adjusting and improving on a daily basis with all the new players getting used to everything that's going on.

Alen Kjosevski, Vardar 1961 player:
We've taken the time to prepare for this one the best way we can and celebrate in Belgrade. We've got to be better in defense because that was the main problem for us in that first match. We are in a better shape overall at the moment and I feel like we're ready. We expect Partizan to look better in this one and we'll prepare that way.